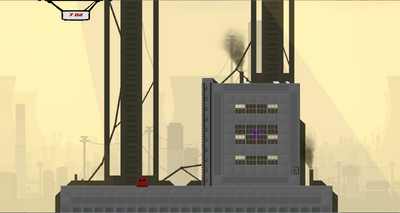 Uptown is the fifth level of the third chapter of Super Meat Boy. This level revolves around using conveyer belts to gain air. The warp zone Cartridge Dump is on this level. In order to get to the warp zone on the right all you have to do is catch the key that falls to the left of where you spawn.
Bandage: No
A+ Time: 12.20
Ad blocker interference detected!
Wikia is a free-to-use site that makes money from advertising. We have a modified experience for viewers using ad blockers

Wikia is not accessible if you've made further modifications. Remove the custom ad blocker rule(s) and the page will load as expected.